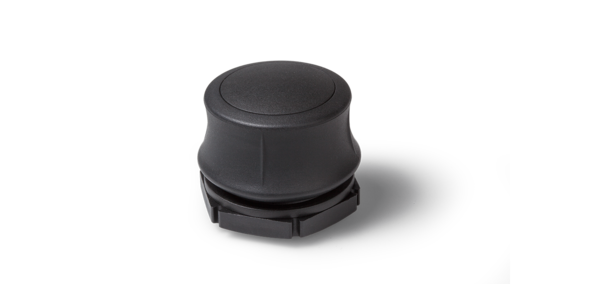 Joysticks play a central role as input devices in operating concepts at the interface between man and machine. They are used in many industrial applications, such as robotics, cranes, agricultural and forestry machinery, construction machinery, medical technology, as well as for controlling mobile machines and industrial production lines. Due to the often harsh environmental conditions, an industrial joystick must have robust and long life characteristics to minimize failures.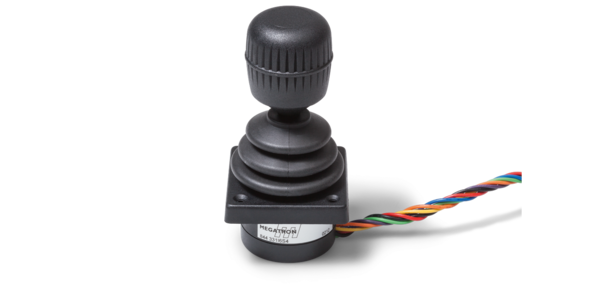 The joysticks offered by MEGATRON use modern non-contact Hall sensors or high-quality potentiometers. Our industrial joysticks are characterized in particular by high-quality components and construction, which guarantee a long-lasting and reliable function. For this wide range of possible applications and their diverse joystick requirements, MEGATRON offers matching solutions.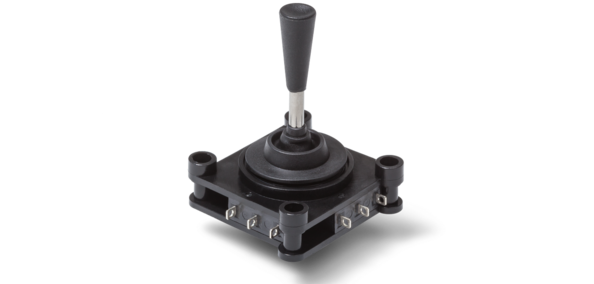 Thumb joysticks for portable devices or panel integration, finger joysticks for sensitive control tasks, hand joysticks for use in the harshest environments and joysticks in ergonomic desktop housings with integrated buttons for additional functions. In this way, we serve a wide range of customer requirements and at the same time respond to individual demands through internal development, production and quality assurance, offering customer-specific solutions.